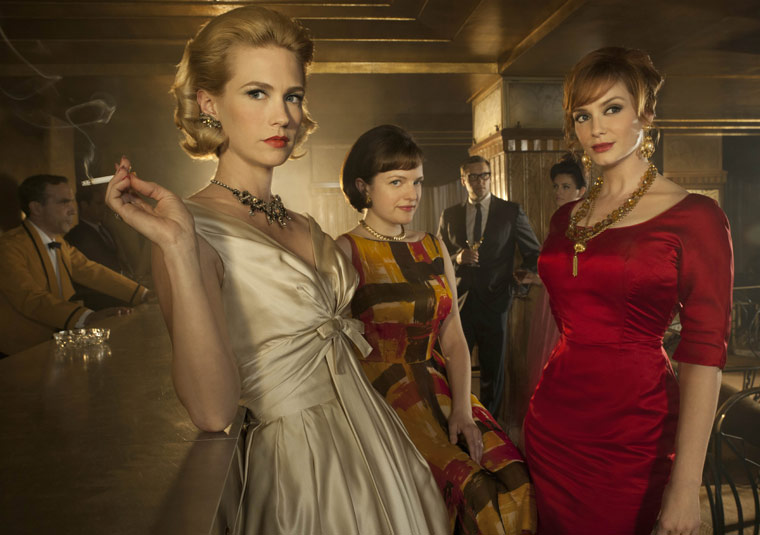 Like many of you, I've become completely hooked by Mad Men. If you haven't watch any episode, start watching. It's beyond brilliant. All the details are convincing, the storyline is compelling and the characters evolve gradually through many seasons, so you can learn A LOT about the 1960s: birth control issues (how embarrassing it was to ask a doctor for a diaphragm if you were not married), the beat generation, John Kennedy, housekeeping, Martin Luther King, Cold War, Vietnam, women's rights, the (not-so-)glamourous advertising industry in New York, LSD... I could go on and on.

I am smitten with this decade's sense of style, apart from the Woodstock hippie gowns, of course. Mad Men portrays lifestyle at an ad agency, accurately in its re-creation, writing and design *applause*. Besides all the advertising, Don Draper, drama and drinking, Mad Men features a set of memorable outfits, underlining the spirit and soul of the corporate world of the time, the groovy vibes, contributing to a retro throwback at its best, in all its charm and glory.
Endless long drinks, cigarette smoke, love affairs, cocktail parties and the right amount of scandal.


Janie Bryant is the one responsible for the costume design and a big bravo! to her. She has done a great job at reviving the 60's atmosphere in this TV show by elaborating an incredible wardrobe, extending from the basic, classic pencil skirt to the floral and pastel frocks often seen in housewives. Slim pants team up with angora jumpers for a "sweater girl" look. Heels are not too high and usually display squared or rounded toes.
For an authentic look, opt for tan tights instead of black. Stockings actually, for the office vixen/sultry librarian style. When it comes to accessorizing, printed scarves tie around the neck, pearls and gold jewellery do wonders for women, really.
The prim and proper wardrobe of Betty Draper is an obsession for perfection. This ice cold lady is indeed classy and glamourous when she's in the mood for it. Picture a chain-smoker Hitchcockian blondie in pearls, simultaneously a disturbed, tedious and frustrated housewife, and also a sophisticated suburban ex-model who wears glorious pastel and floral dresses, or slim pants and knitwear. She balances class, simplicity, elegance and grace in almost every outfit. Hence, the comparison to Grace Kelly. She is somewhat traditional and very feminine, as you can tell by her Stepford Wife-style 1950's flared dresses. She's a bit childish, still daddy's little girl, also very well-mannered and always up for a tea party.
Some of her frocks are jaw-dropping gorgeous. Not to mention the pretty accessories: delicate bracelets, pearl necklaces, silky gloves, chic bags, charming sunglasses - she's such a Diva in the suburbia!
She is mentally unstable but most of the time she manages to hide it well, pulling on the picture of the perfect happy family with a smile and a Coke. Over the years, we see her style mature to a more Jackie Kennedy sort of aesthetics and less Hollywood Starlet. She even colours her hair darker but that's another story.
Trudy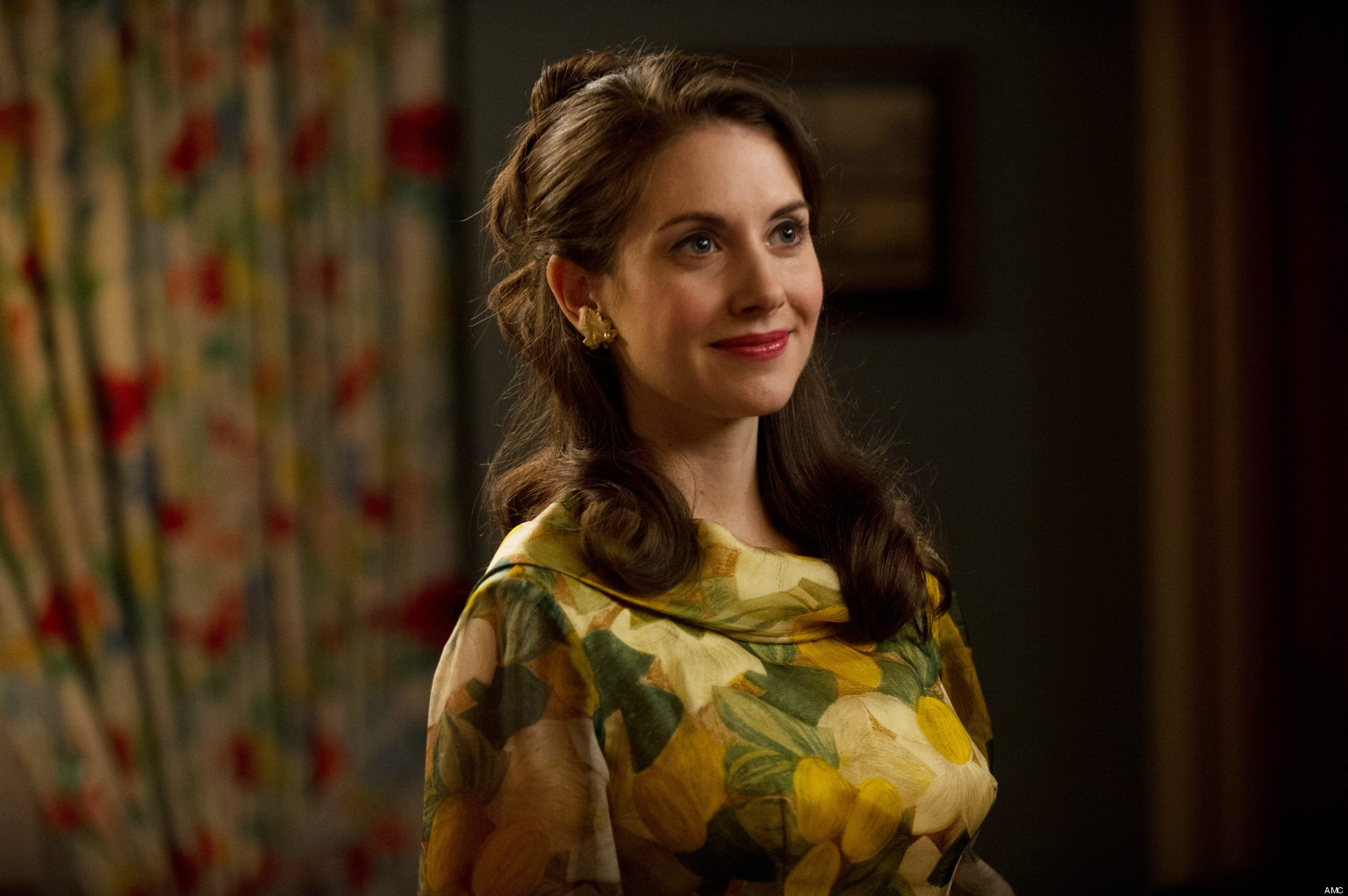 To be honest, I never liked Trudy. I feel sorry for her though. She is the quintessential American housewife. Perfect housekeeper, lovely wife. So it seems. She's a cupcake, more than a muffin. She is a tad too sweet for my taste, because she doesn't challenge trends at all, she just follows them and tries what it's flattering and that's it. I like her pastel outfits, they look good on her. She's a sucker for florals, colour, candy hues and all things pretty. Nothing too scandalous or revealing, if you know what I mean. If she wasn't so annoying, she would be boring. Maybe it's just her voice I cannot stand. Or her pathetic husband.
Here are some extra sources of inspiration and female characters I didn't have the opportunity to mention, such as Jane Sterling, Rachel Menken, Hildy, Sylvia Rosen and many others... All of them, naturally, somehow connected to Don Draper.