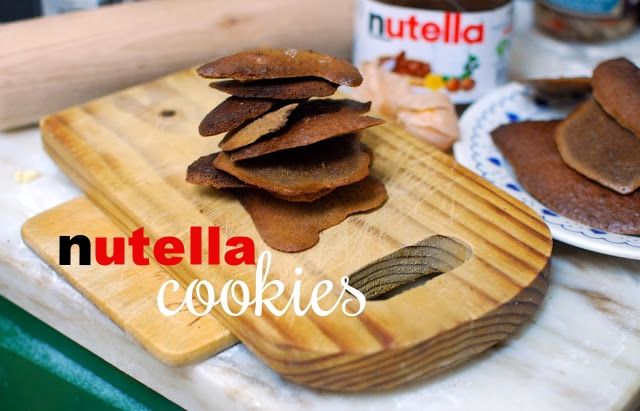 Ingredients:
1 cup of flour
Method:
Mix all the ingredientes together until the batter gets softer (it will be thick at first, because of the consistency of nutella).
Grease a cookie sheet and place into the oven at 350 degrees. Cook for 10 minutes and let cool.
Veredict:
These cookies are basic, simple, easy and pretty much a great idea when you running out of ingredients and are left with only 4. If you are a Nutella lover, you will definitely ask for more! I might also add some vanilla extract next time, to give it a bit more flavour.
Oh, and do yourself a favour: lick the batter!