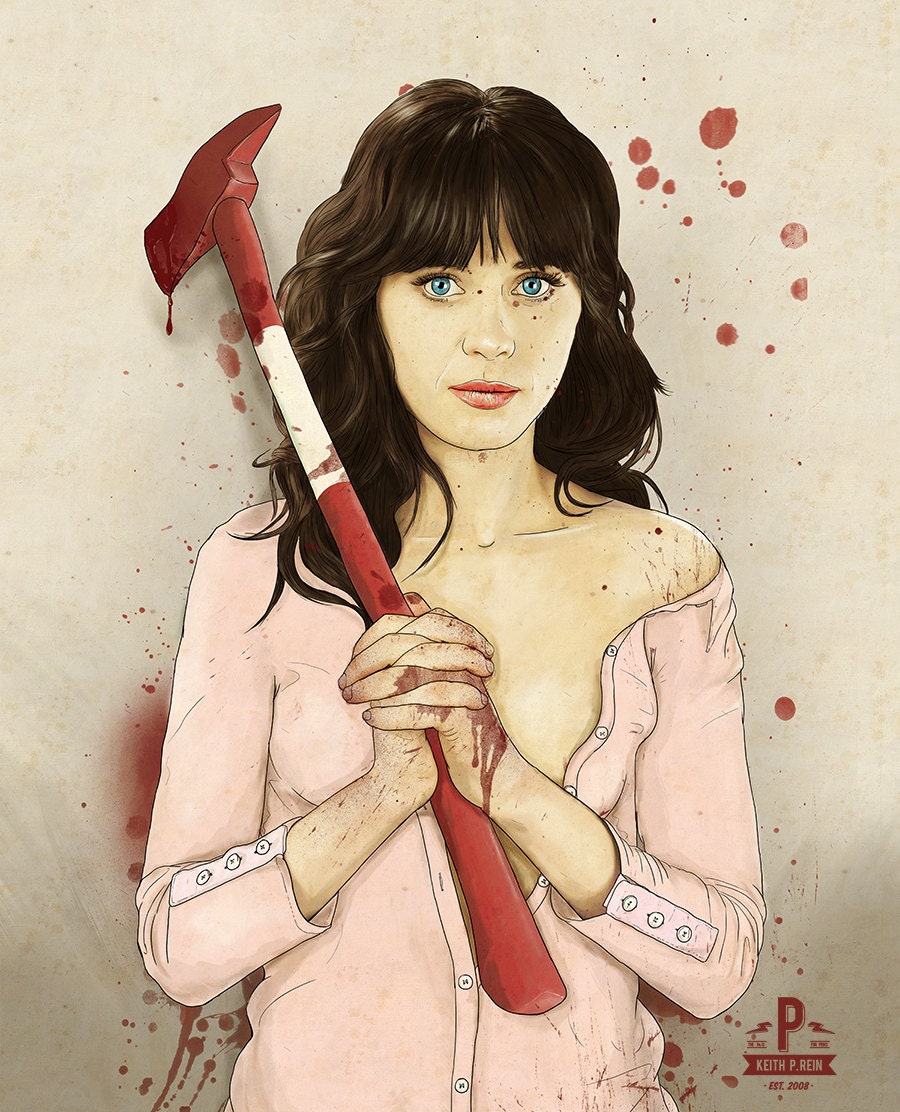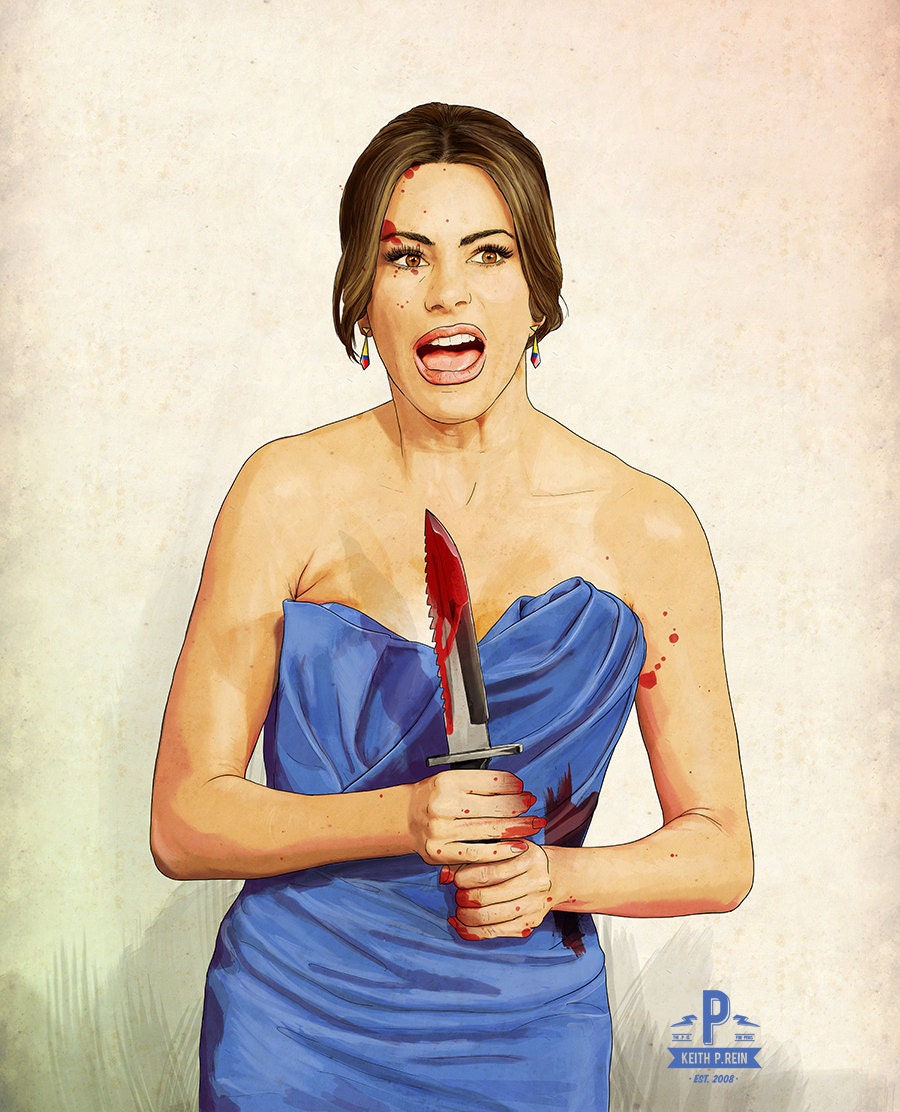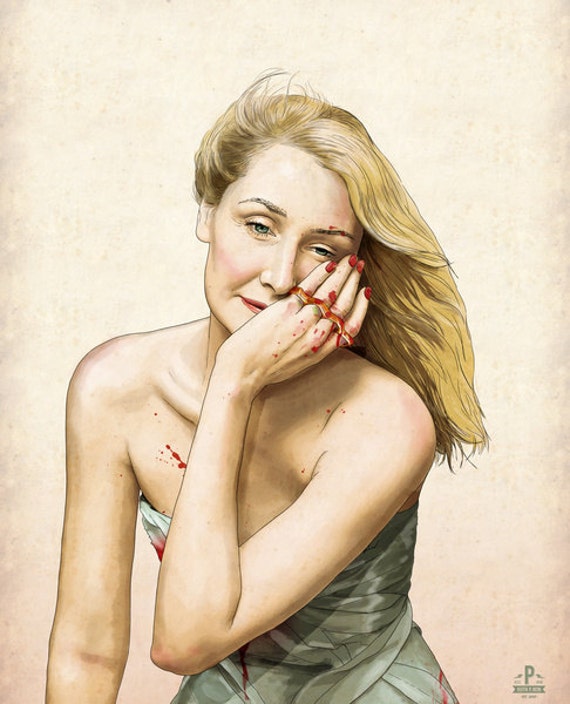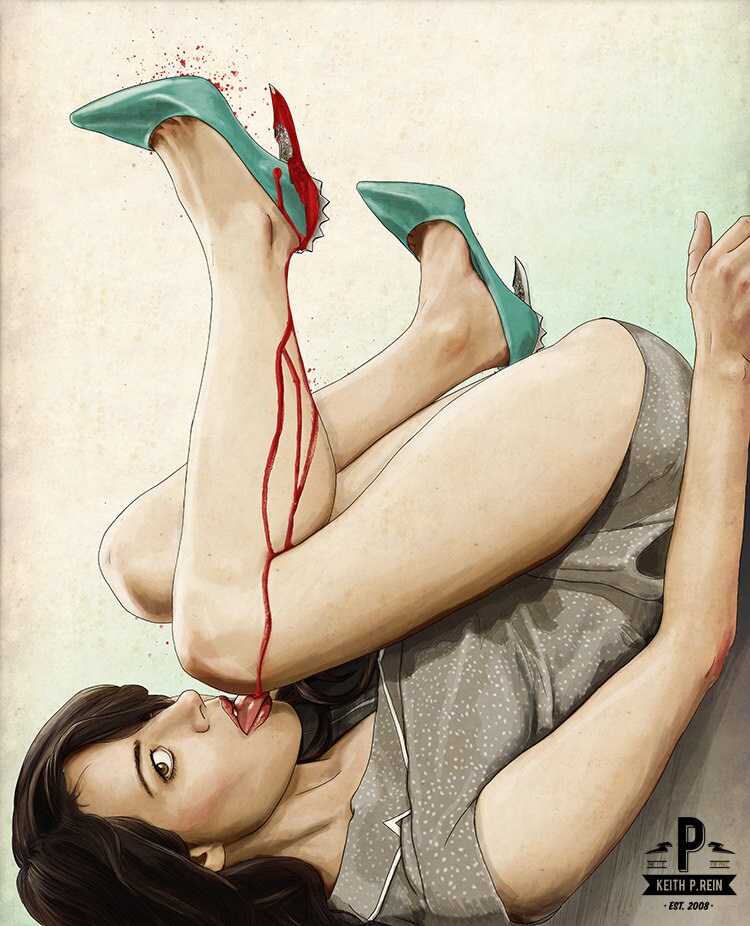 Slaughterhouse Starlets
is an illustrated series by designer
Keith P. Rein
that features a set of images of a violent, badass version of some female celebrities, such as Emma Stone, Zooey Deschanel, Emma Watson and Beyoncé. It's a Hollywoodesque bloodshed! Personally speaking, I absolutely love this kick-ass slasher aesthetic and I wish there was a movie inspired by all this lady-like horror starred by the same actresses.
This set of illustrations has been a source of amazement for a couple of months but only now I am mentioning it in this blog. I really like Emma Stone's blood-covered baseball bat and Zooey's axe! As these art mixed-media prints turned out pretty awesome, Keith P. Rein planned on doing more. He told
New York Magazine
"A lot of times, I'll just make up a story. With her (Christina Hendricks), she killed her husband with the syringe and buried him with the shovel. (...) The overall idea was just taking these pop stars and actresses that are typically not associated with slasher films and putting them in the macabre setting.". Hollywood's finest at the most GORE-geous context you can possibly picture - how cool is that?
You can purchase these illustrations
here
.